Sing it - stage design
For Game show "Sing It" for the Fine Bros YouTube Red premiere with Mandeville we designed and built this game show competition set. Lit and reflective stage deck and 120 feet of LED video paneling designed for American Idolesque competition glory!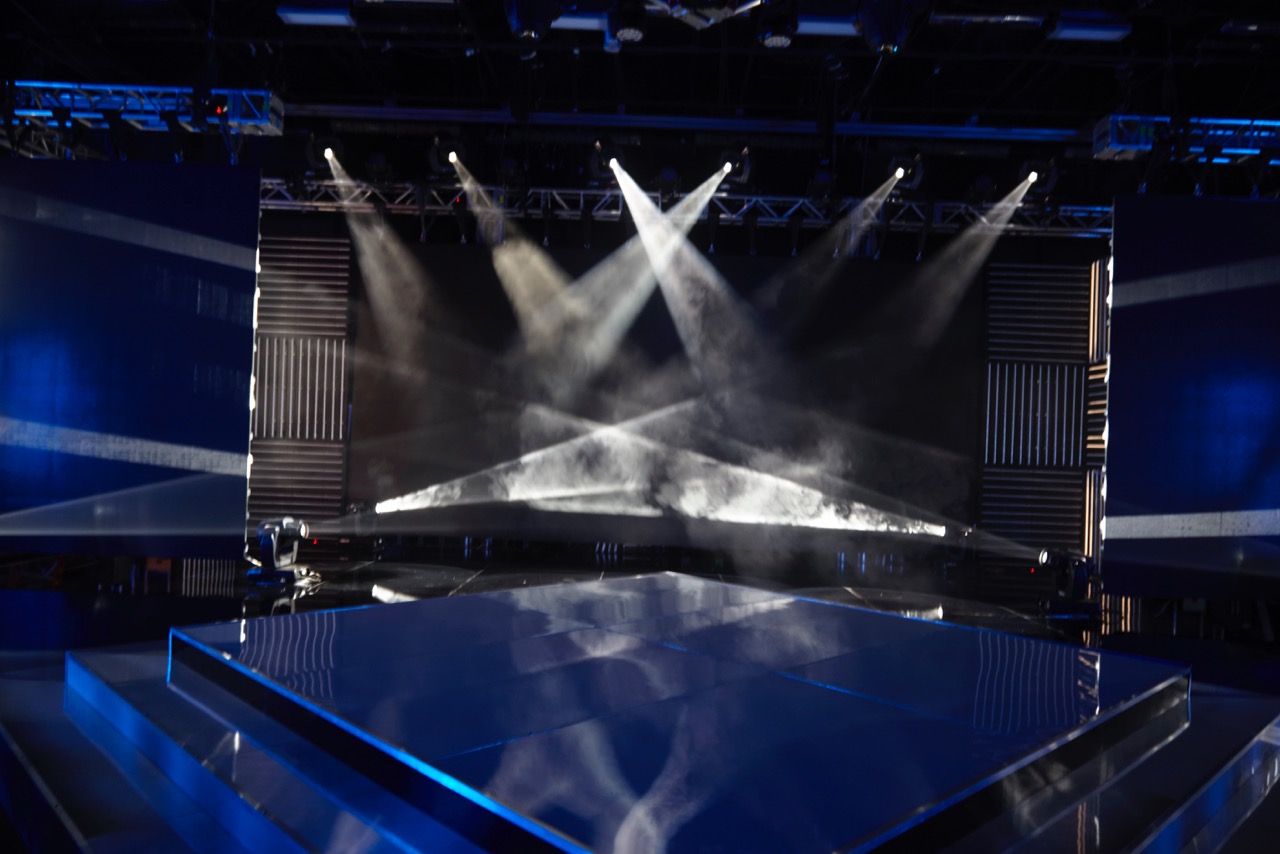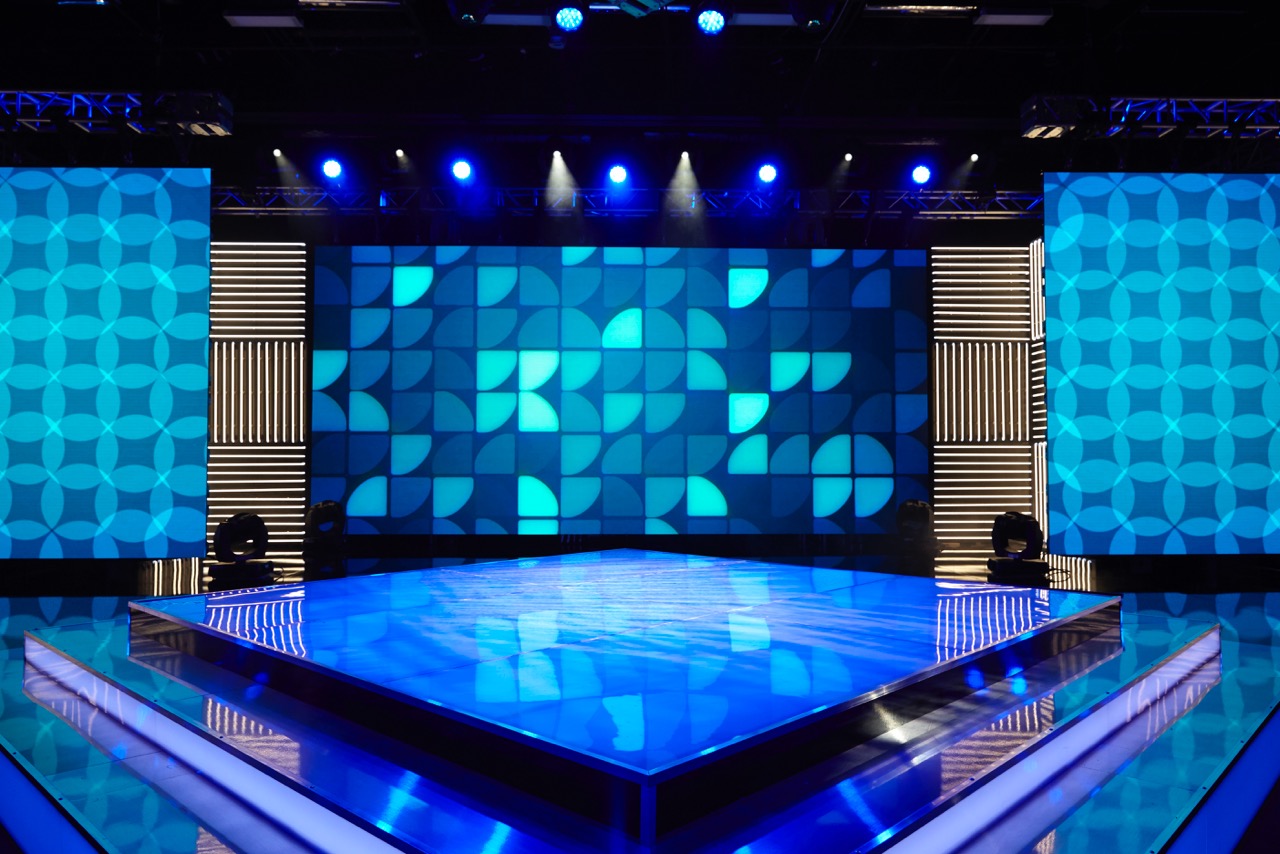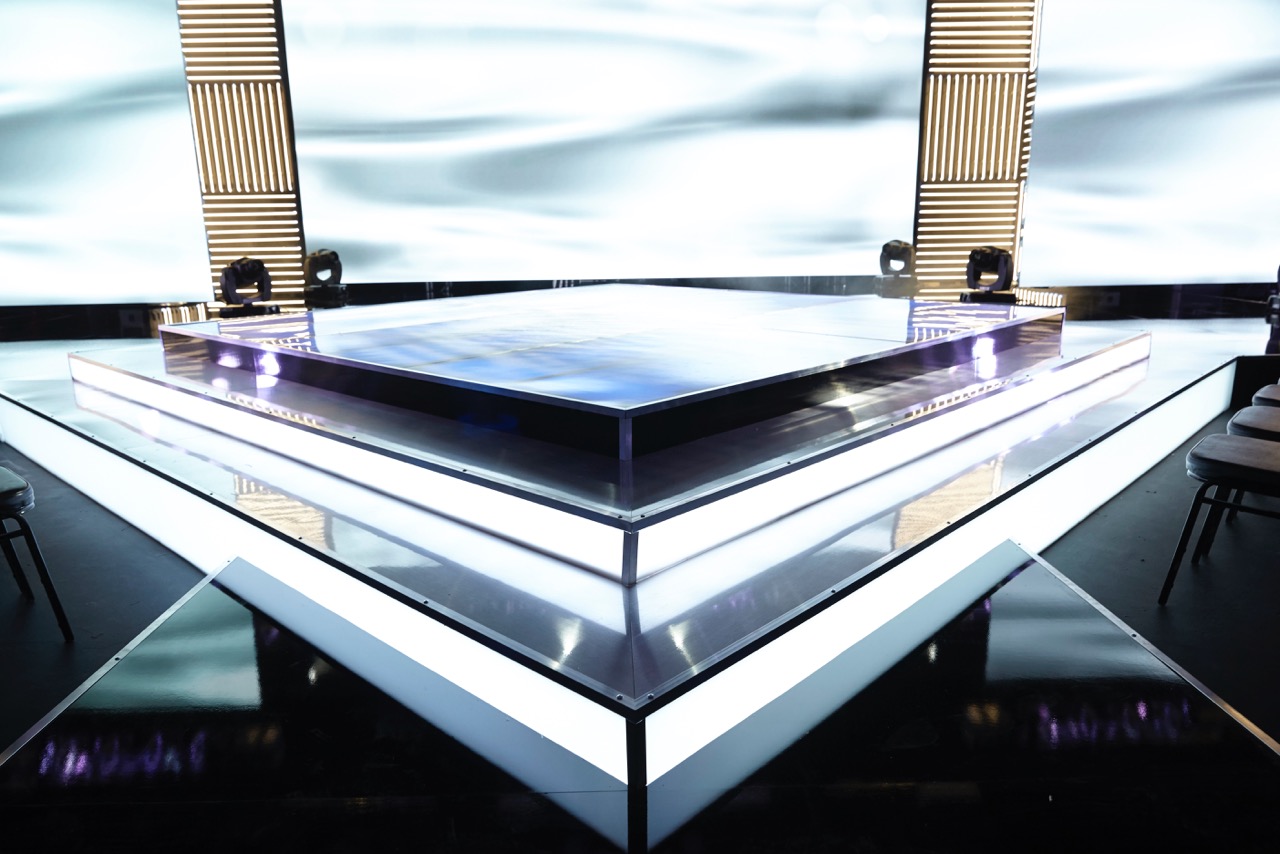 See more Stage projects...